Experiencing a New Approach to Reliability for Classroom Assessment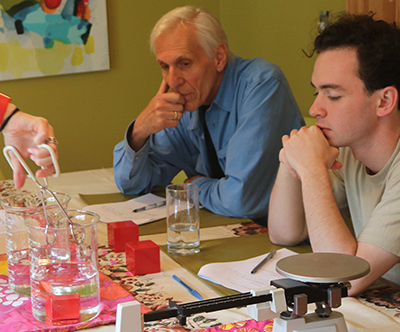 A truly educational measure gives a picture of what was learned and what was not learned. Conventional tests typically do not do this because they are composed of measures of different concepts and skills aggregated in some way to get a total score. A total score does not tell what was learned. This is the very reason why the testing community has struggled in vain for decades to come up with a way to determine the validity and reliability of these tests, and particularly to find a way that would be practical and useful to teachers.
The problem of reliability can be easily solved if we look at discrete (unaggregated learning outcomes); for example, performance on a single learning standard at a level of specificity appropriate to classroom teaching.
The workshop will give participants hands on experience in using indicators of reliability to enhance curriculum, instruction, and professional development as well as tests themselves. The workshop will conclude with a discussion of implications of this method for assessment and evaluation of the Next Generation Science Standards.
Upcoming Events
Professional Development for Master Teachers, University at Albany on March 21, 2020
NCME 2020 Conference, San Francisco, CA on April 14-20, 2020
---
12 Essential Capabilities needed to become competent in Educational Assessment and Evaluation